SKIING AND SNOWBOARDING
Whizz down the slopes, pause and take in the views, sip on a hot chocolate. You'll forget you are in Scotland. Just a short two-mile walk or drive away from Kingshouse Hotel, you will find Glencoe Mountain Resort. In the winter months, the mountains are covered in a white snowy blanket – perfect for ski and snowboarding fans amongst you. Too small? They have a whole area just for sledging for the wee ones.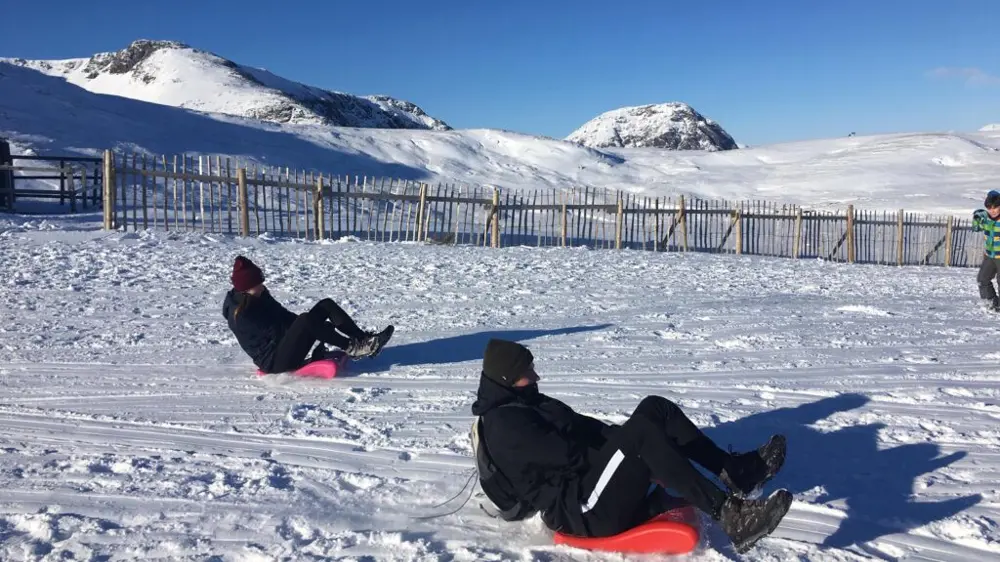 CHAIRLIFT
12 minutes to 2,200 feet without breaking a sweat. In fact, we'd recommend a few extra layers, remember the temperature can be up to 10C colder than sea level. You'll get a great view, but if a ¾ mile walk is in you, walk to the summit of Creag Dhubb for majestic views over Glen Etive.
Open: 9.00am – last run 4.15pm (subject to weather conditions)
Distance from Kingshouse hotel – 1.8 miles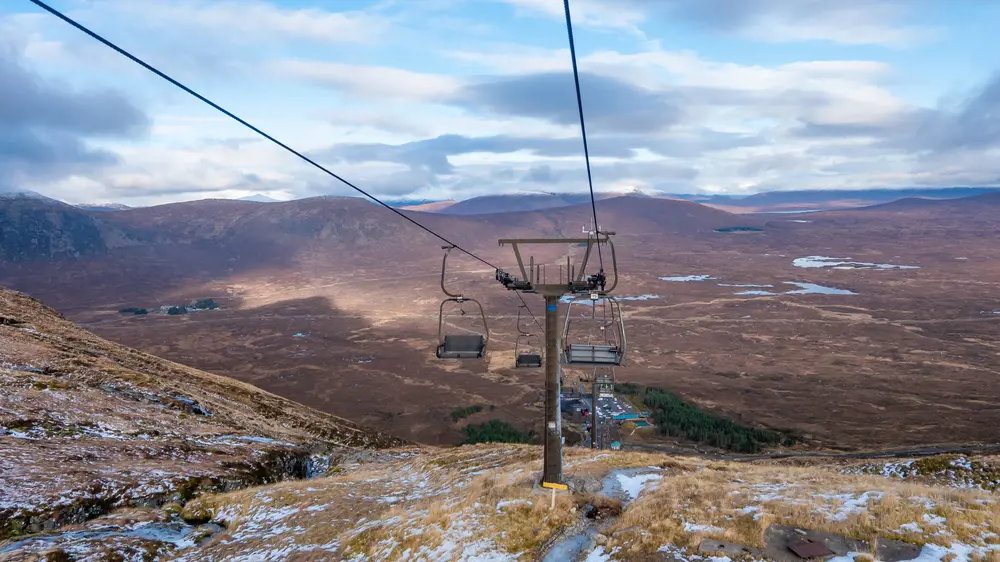 ICE FACTOR
Is doing some climbing on your list for your visit to Glencoe? Then Ice Factor should be on your radar. They have everything from aerial adventures and rock climbing to Mountain Rescue training courses and bike hire. Oh, and they are also home to the world's biggest indoor ice climbing arena. That's right, 500 tonnes of real snow and ice to a height of 12 metres with grades from beginner to expert.
And if you want to battle heights, they also have a 250-meter aerial adventure course situated 10 meters above the ground. Throughout your experience, you are on a fixed rail, with instructors on hand to offer help and encouragement – are you up to the challenge?
Distance from Kingshouse hotel – 8.5 miles