Glencoe is a paradise for walkers, with a range of trails catering to all abilities. Whether you're looking for a gentle stroll, a moderate hike, or a challenging mountaineering experience, Glencoe has something for everyone. The easy routes around Ballachulish Hotel, Kingshouse Hotel, and Isles of Glencoe Hotel provide a taste of the area's natural beauty, while the medium and hard routes offer more adventurous souls the chance to immerse themselves in Glencoe's wild and untamed landscapes. So, lace up your boots, pack your backpack, and embark on an unforgettable journey through Glencoe's awe-inspiring terrain.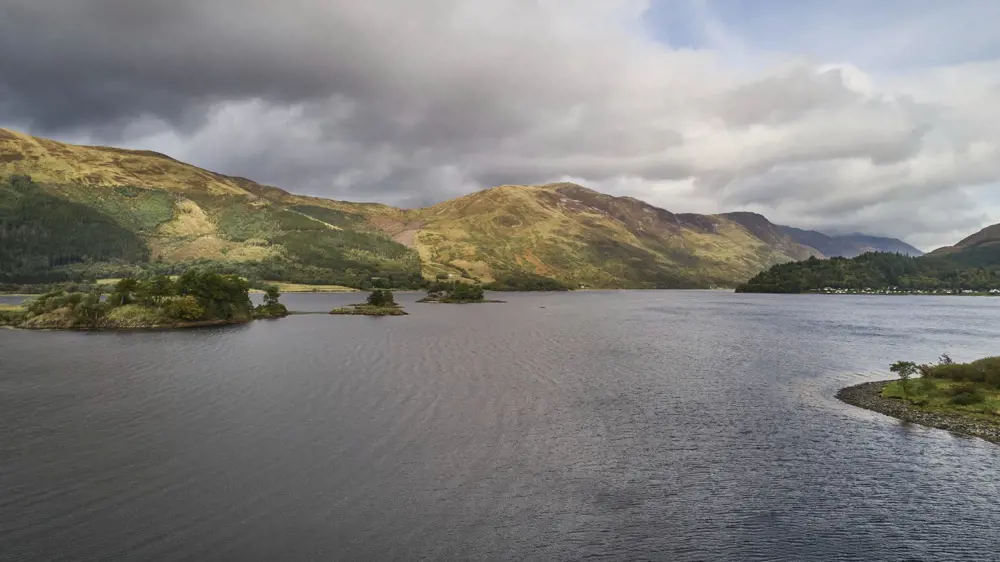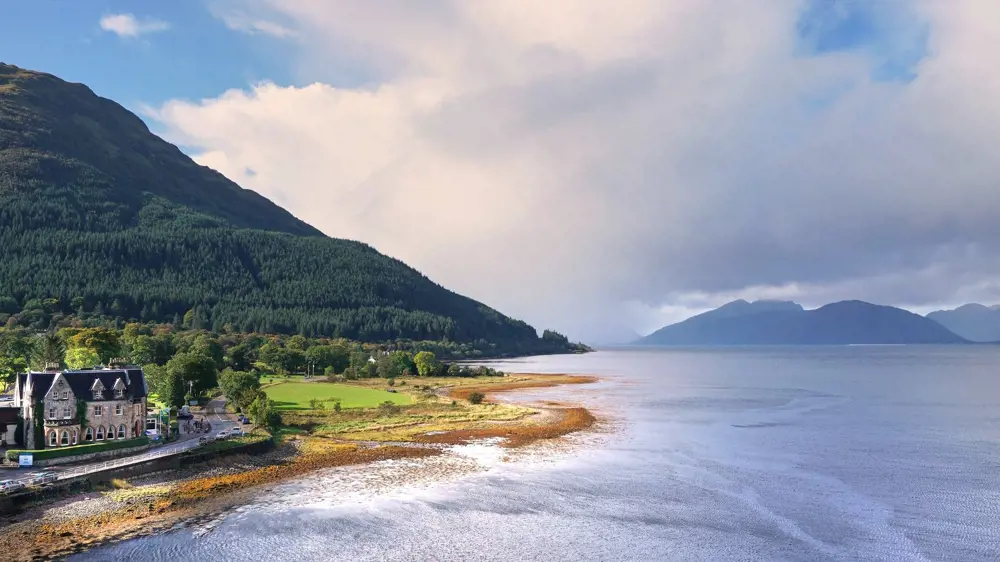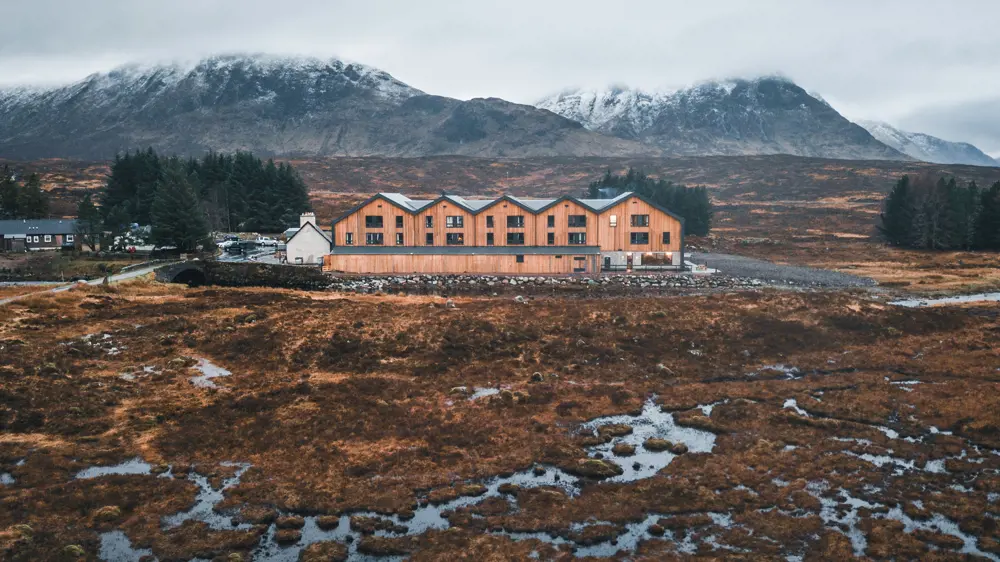 Easy Routes
Glencoe Lochan: For a leisurely stroll, Glencoe Lochan is a picturesque spot near Ballachulish Hotel. This tranquil walk winds around a stunning lochan (small lake) and through enchanting woodland, offering breathtaking views of the surrounding mountains. It's a perfect introduction to Glencoe's beauty and suitable for all ages and abilities.
Signal Rock: Just a short distance from Kingshouse Hotel, Signal Rock offers an easy but historically significant walk. According to legend, the Jacobites used this big rock formation as a gathering spot during the 18th-century uprisings. Immerse yourself in the area's rich history as you enjoy a gentle stroll through the beautiful countryside.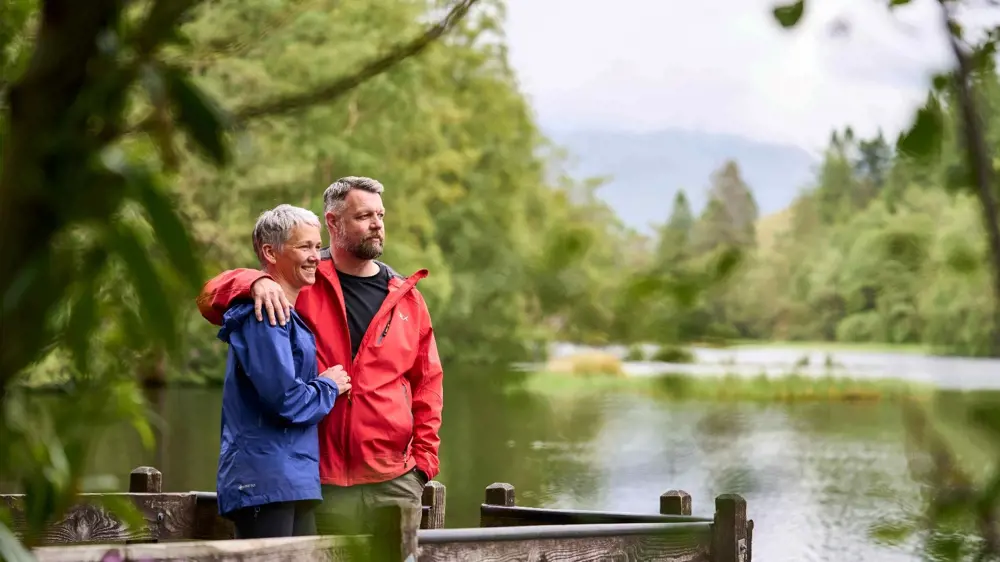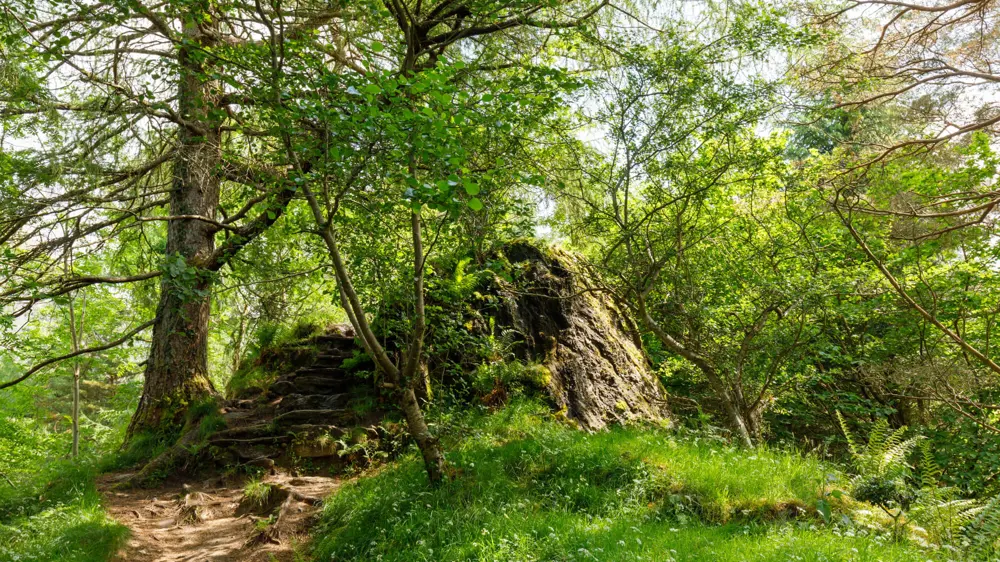 Medium Routes
Lost Valley (Coire Gabhail): If you're looking for a slightly more demanding escapade, the Lost Valley trek close to the Isles of Glencoe Hotel is a fantastic option. This moderate hike takes you through a hidden valley nestled between towering mountains. As you traverse the rugged terrain and cross streams, you'll witness awe-inspiring scenery and a glimpse into Glencoe's naturally formed wonders.
Devil's Staircase: Known for its stunning panoramic views, the Devil's Staircase is a medium-level walk located near Ballachulish Hotel. This historic trail was once part of the old military road that connected Ballachulish and Kinlochleven. Climb up the mountain pass, following a zigzag path, and enjoy stunning views of the nearby mountains and valleys as your reward.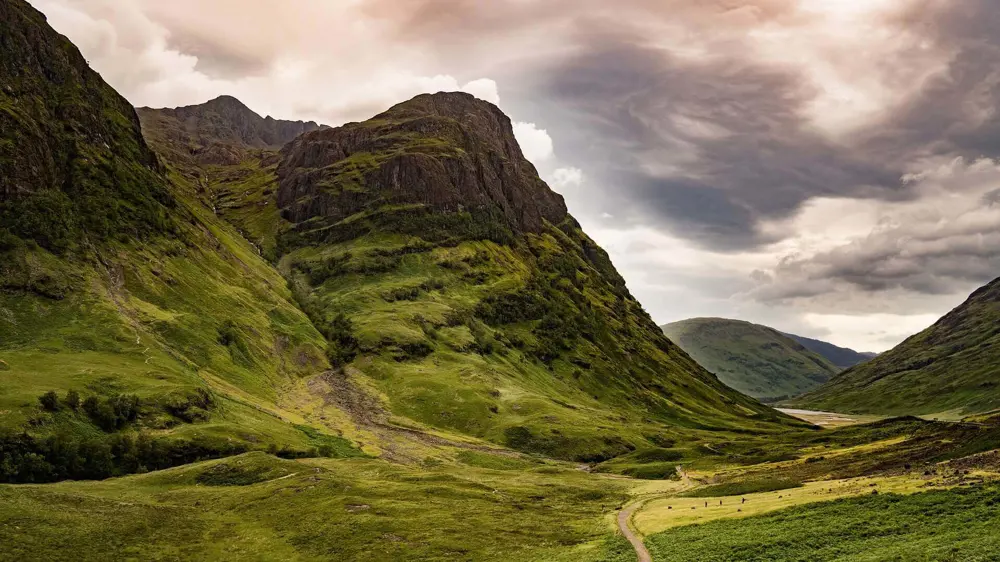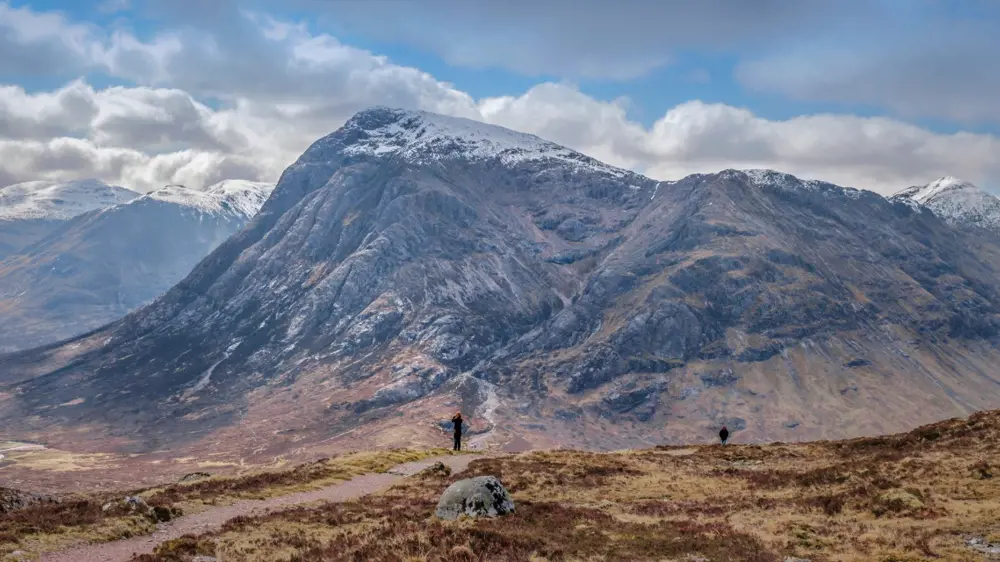 Hard Routes
Buachaille Etive Mor is a famous mountain in Glencoe -difficult to climb but worth it for the views. This demanding hike requires experience and a good level of fitness. As you climb its slopes, you'll see breathtaking panoramic views of Glencoe's rugged beauty.
Aonach Eagach Ridge: The Aonach Eagach is known as one of the most thrilling ridge walks in the UK, but it's a tough trail for experienced hikers near Kingshouse Hotel. This narrow and exposed ridge demands a head for heights and scrambling skills, but the excitement and feeling of accomplishment make it an unforgettable adventure. Be prepared for breath-taking views and an adrenaline rush.